---
An ancient home sits in the peaceful setting of an unspoilt garden.

---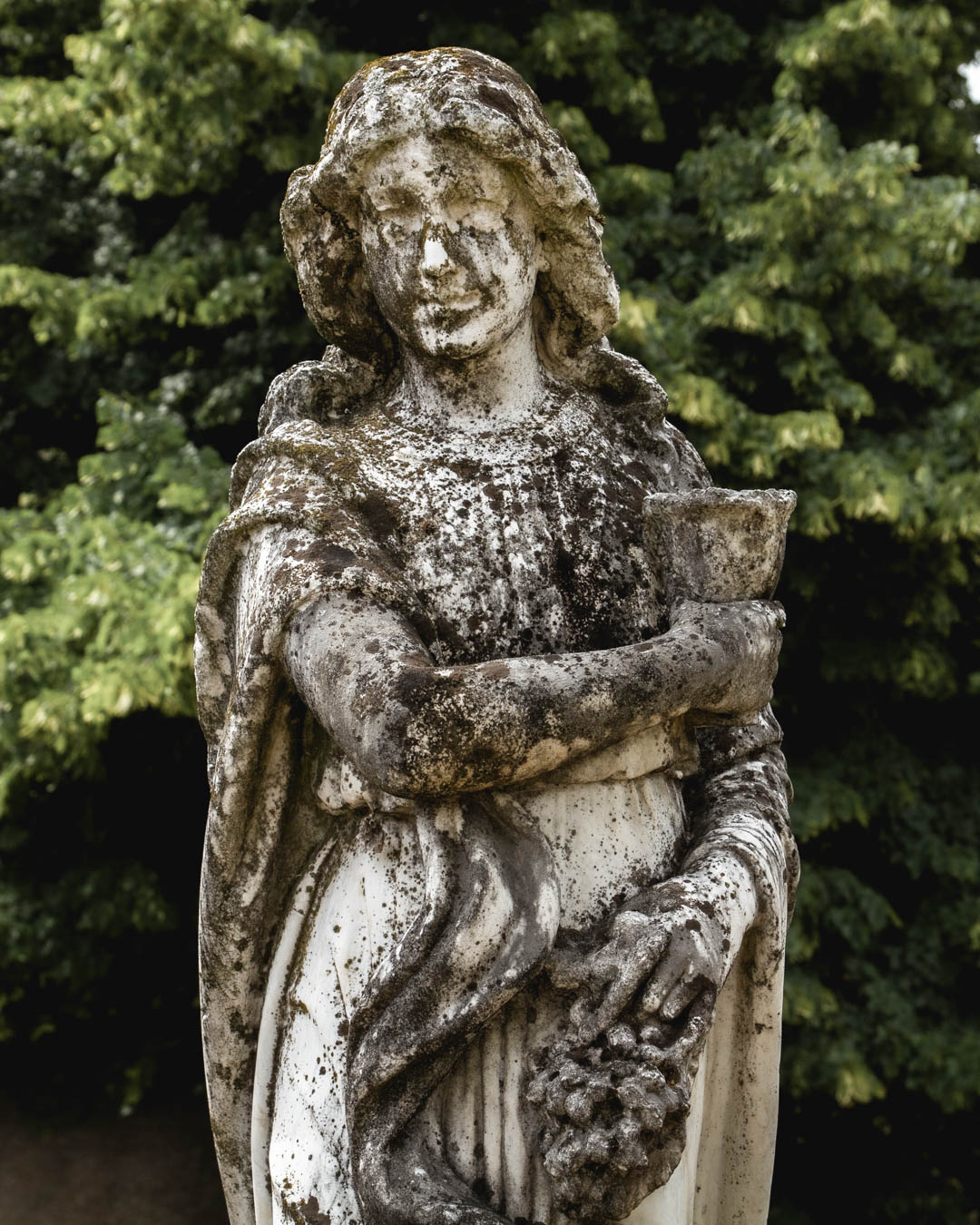 ---
The four seasons terrace and the courtyard of the blue hydrangeas are two of the different gardens inside the estate.


We are in the homeland of Palladio. Not far from the centre of Vicenza stands an elegant farmstead, the ancient Fonte di Sant'Agostino, once a mineral water spring of with special properties beneficial to health. Behind it, an ancient road climbs steeply upwards through the rocks and shrubs, to the top of Monte Scaletta. Here you cross the boundary of the holding and an unexpected world unfolds before you...an old stone farmhouse stands, silent, in the shade of maritime pines.

---
---
Viale dei Tigli delimits a natural amphitheater, the heart of the estate.


Quiet reigns supreme. And this peacefulness indeed bears witness to the fact that the place was once upon a time dedicated to prayer and meditation. The Dominicans of Santa Corona chose this place as a grange, also building a little church here dedicated to Saint Vincent Ferreri.

---
---
The San Vincenzo oratory houses the altarpiece dedicated to San Vincenzo Ferreri, protector of winemakers, the work of a well-known local painter.


Through the ages, the elegant stables complex was added to the estate, a symbol of a local family's passion for horses. Continuing along this route, the avenue of lime trees leads to an unspoilt garden where old and new paths cut through wild woods, ancient orchards and flourishing vineyards. Here, natural life sinks its roots into the ruby red soil, rich in clay and fossils. Once upon a time it was the seabed. When you reach the top of the hill, the panoramic viewpoint, your gaze roams free, accompanied by the sound of your breathing.

---
---